Pitch Charters & Procedures
ACC, with UBA and UMA, introduced a unified Pitch Charter for transparent, responsible, and fair pitches across various communication disciplines.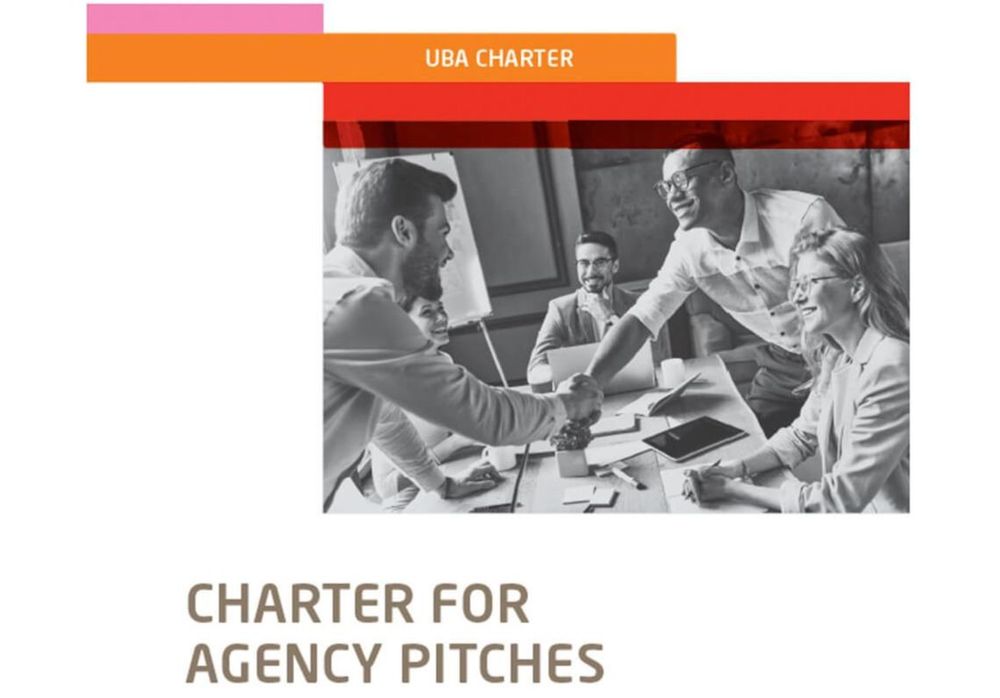 Back to overview
Pitch Charters & Procedures
A UNIFIED PITCH CHARTER FOR ALL COMMUNICATION DISCIPLINES
Promoting respectful pitches has always been a priority for ACC. Over the years, we have found an ally in the UBA with whom we created pitch charters for advertising and event agencies. UBA, ACC, and UMA introduced a new Pitch Charter for all communication disciplines: advertising, content, digital, events, influencer marketing, public relations and even media planning and buying. It promotes transparent, responsible, and fair pitches with a clear set of steps to be followed by clients and by agencies.

HOW TO AVOID ENDING UP IN AN UNCOMFORTABLE PITCH PROCEDURE
Today, the pitch problem is not so much a client issue anymore as it is an agency issue: we don't train our people well enough to be profoundly enthusiastic and extremely thorough at the same time when 'they get the call'.
When confronted with our simple 'pitch hygienics'; prospects usually are very compliant. We know it is not easy to be the one that raises the issue, but you do need to have the guts to ask your prospect some simple and straightforward questions about the procedures. And you have to do it right at the beginning, because if you wait till after the first meeting or after the prospect revealed his shortlist; he will think you don't trust him anymore or that you have lost interest in the pitch.
WHAT TO DO WHEN YOU GET THE CALL?
Spread THE PITCH-TIPS-CHECKLIST underneath to all colleagues that might get the call from a prospect. Ask them to have the checklist at their hand or learn it by heart and go through all 10 questions one by one.
If the prospect does not have a written briefing or presents an incomplete briefing: do him the favor of sending one of the UBA/ACC Briefing Templates under Tools & Services/Client-Briefing-Templates (for Integrated-, Event-, Content, Public Relations & Influencer Marketing Campaigns).
If the prospect is unaware of the UBA/ACC/UMA Competition Charter, propose to forward a copy; especially if the prospect is an UBA member (ubabelgium.be). Don't forget to also send the ACC enclosure with suggestions for compensation.
If the prospect is not totally open with you and if you feel that insisting might harm your position in the shortlist, please inform johan@acc.be immediately and he will check with the prospect why he/she has decided not to be transparent or comply with our pitch hygienics.
WHAT TO DO IN CASE OF GOVERNMENT TENDERS?
In case the prospect is a government instance, other - often far more strict - rules apply. Agencies wanting to subscribe or being asked to participate in government tenders must be aware that their chances to win a public tender depend on different criteria, which won't always favor the best strategic or conceptual advice.
The ACC and the Flemish and Federal governments have developed Flemish and Federal lists with Tips for Government Pitches that should facilitate the process and improve the motivation of participating agencies. They have been shared with Flemish and Federal public servants, but most of them are unaware of their existence so please feel free to share the tips with them and remind them of what they can do to facilitate the process.